AUSTRALIA'S LEADING MID-MARKET BUSINESS BROKERS
Trading since 1960, Johnsons Corporate has been working with private business owners for over 50 years. Our clients are either seeking to sell their business or to acquire a related business for future growth.
We'd be happy to share with you our approach and exactly how and why we get results. Or simply ask to speak with some of our past or current clients.
Here are a few examples of recent engagements from across various industry sectors.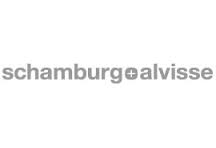 A PROVEN APPROACH THAT WORKS
With over 50 years of experience buying and selling private & family owned businesses, Johnsons Corporate offers you an approach specifically designed to maximise the value of your business. The process we follow has been refined over time and revolves around concurrently targeting multiple synergistic buyers to create competitive tension and deliver you the best possible result.
Our experience and expertise lies in executing business sales and acquisitions to strategic buyers & sellers, whether they come from local or international markets. Johnsons Corporate fills the gap between Business Brokers and Corporate Advisors. Our processes and approach differs from their more traditional methods.
Here are 10 Reasons why you can be assured of receiving Maximum Value for your Business.