March 2018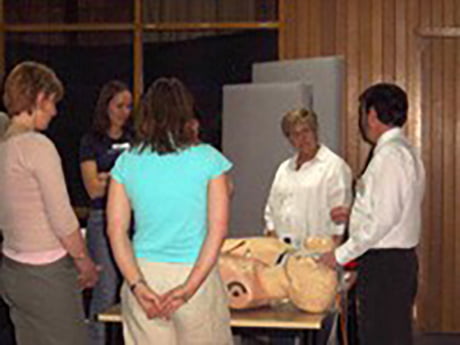 Johnsons is pleased to announce the successful sale of a private, mid-sized Australian business to a synergistic trade buyer. After facilitating a comprehensive, end-to-end sales and negotiations process, our client – Critical Care Education Services – has been acquired by Medcast for an undisclosed amount. Critical Care is a niche training organisation that provides highly specialised, post-graduate training programs to healthcare practitioners across Australia. Based in Sydney, Medcast is an Australian health professional education company that provides a full range of e-learning solutions and blended courses to clients spanning corporate, government, NGOs and training organisations.
The team at Johnsons were pleased to act as lead advisors to Critical Care's directors and would like to extend our congratulations to both the vendor and the purchaser.
In 2017, Critical Care's director engaged Johnsons to undertake a national divestment campaign on his behalf. Having established the Business more than 25 years previously and grown it into one of Australia's leading providers of post-graduate training & development services for medical and nursing practitioners, the owner sought to exit in order to move into retirement.
Commenting on the successful transaction, Critical Care's founder noted: "Right from the outset, Johnsons provided us with the right advice and action plan to navigate the sale process. They were instrumental in locating several potential suitors, as well as being the architect behind the structuring of the transaction to achieve a balanced commercial outcome for both myself and the purchaser."
For over 50 years Johnsons Corporate has specialised in the provision of business sales and acquisition services for mid-sized, private Australian companies. Our clients get results because Johnsons' approach is specifically designed for the mid-market business sector. Custom research and direct marketing capabilities, combined with expertise in sales and negotiations, create a service unavailable elsewhere in the field of traditional business broking and corporate advisory.