June 2016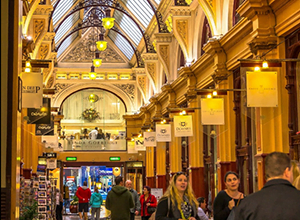 Johnsons is pleased to announce the recent sale of a private, mid-sized Australian business to a trade buyer in the same industry sector. After facilitating a comprehensive, end-to-end sales and negotiations process our client, Elsie+Betty Design – has been acquired by WA Architects for an undisclosed amount. Elsie+Betty is a Melbourne-based boutique interior design practice, specialising in premium commercial fit-outs for a diverse customer-base spanning industry sectors such as hotel, hospitality, retail, banks, offices, aged care and education. WA Architects is an integrated design practice based in Brisbane that offers architectural, interior design and master-planning services.
The team at Johnsons were pleased to act as lead advisors to Elsie+Betty and would like to extend our congratulations to both the vendor and the purchaser.
Having established the Business in 2004, Elsie+Betty Design engaged Johnsons in 2015 to help facilitate its next stage of growth, by way of a sale to a strategic partner. Johnsons' successful marketing campaign comprised personal calls and direct mail to a database of 600+ prospective industry buyers and secured offer & acceptance within 10 weeks of going to market.
For Brisbane-based WA Architects this acquisition dovetailed with its growth strategy by broadening its integrated commercial offering to incorporate interior design.
For over 50 years Johnsons Corporate has specialised in the provision of business sales and acquisition services to mid-sized, private Australian companies. Johnsons is able to deliver results because its approach is specifically designed for the mid-market business sector, targeting financial and synergistic trade buyers. Custom research and direct marketing capabilities combined with expertise in sales and negotiations provide a service unavailable elsewhere in the world of traditional business broking and corporate advisory.