July 2016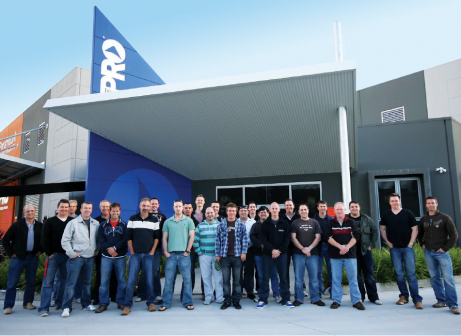 Johnsons is pleased to announce another successful acquisition of a private, mid-sized Australian business. After facilitating a comprehensive end-to-end research, qualification and negotiations process, our client – Paramount Safety Products – has acquired Pratt Safety Systems for an undisclosed amount. Paramount, the name behind Prochoice Safety Gear, is a leading national manufacturer and distributor of industrial personal protection equipment. Pratt supplies Australian industry with quality site safety and environmental protection products that stand up to the challenges of Australian conditions.
The team at Johnsons were pleased to act as lead advisors to Paramount's directors and would like to extend our congratulations to both the purchaser and vendor.
In 2015, Paramount's board delivered a mandate to pursue growth and diversification through acquisition. The directors engaged Johnsons to undertake a strategic acquisitions campaign on their behalf, with instructions to identify a number of suitable, off-market targets and to manage negotiations through to a completed transaction.
Within 8 weeks Johnsons presented Paramount's board with a qualified, short-list of 19 targets. The directors quickly prioritised Pratt Safety Systems, recognising in it an established and well-reputed player with a complementary product range that represented an ideal fit for its diversification objectives.
For over 50 years Johnsons Corporate has specialised in the provision of business sales and acquisition services for mid-sized, private Australian companies. Our clients get results because Johnsons' approach is specifically designed for the mid-market business sector, targeting financial and synergistic trade buyers. Custom research and direct marketing capabilities, combined with expertise in sales and negotiations, create a service unavailable elsewhere in the field of traditional business broking and corporate advisory.