April 2017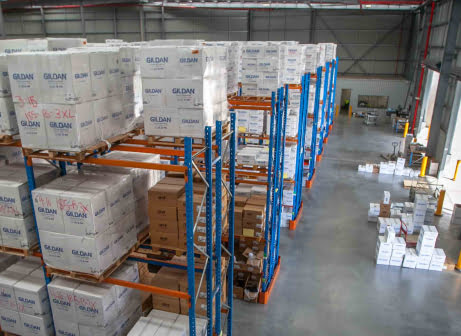 Johnsons is pleased to announce the successful sale of a private, mid-sized Australian business to an international trade buyer. After facilitating a comprehensive, end-to-end sales and negotiations process, our client – Superior Active Wear – has been acquired by Gildan Activewear Inc for an undisclosed amount. NSW-based Superior Active Wear is a market leading importer and national distributor of premium printable apparel, which it supplies to a wide range of Australian wholesalers and to online resellers. It has long acted as Gildan's exclusive distributor to the Australian marketplace. Headquartered in Canada, Gildan Activewear is a world leader in clothing manufacturing and distributes its products to global markets through both retail and printwear channels.
The team at Johnsons were pleased to act as lead advisors to Superior Active Wear and would like to extend our congratulations to both the vendor and the purchaser.
After more than 30 years in the industry, Superior's directors were looking for a new owner to lead the Business on its next growth phase. In 2016 they engaged Johnsons to facilitate a sale process seeking a strategic acquirer. Following a comprehensive marketing campaign – targeting both trade and financial buyers – Johnsons generated more than 49 expressions of interest and secured offer & acceptance within 16 weeks of going to market.
For the buyer, Gildan Activewear, this acquisition presents an opportunity to establish a directly controlled distribution foothold in the Australian marketplace. President Mike Hoffman commented, "We are enthusiastic about this opportunity and look forward to working with Superior's management team to continue growing the business."
For over 50 years Johnsons Corporate has specialised in the provision of business sales and acquisition services for mid-sized, private Australian companies. Our clients get results because Johnsons' approach is specifically designed for the mid-market business sector. Custom research and direct marketing capabilities, combined with expertise in sales and negotiations, create a service unavailable elsewhere in the field of traditional business broking and corporate advisory.