December 2018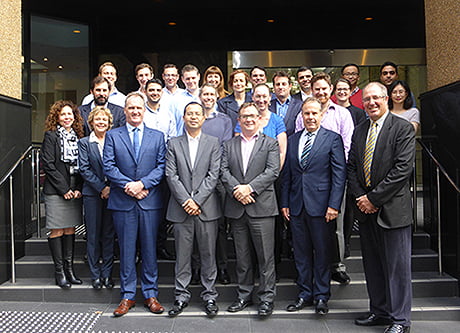 Johnsons is pleased to announce the successful sale of a private, mid-sized Australian business to an international trade buyer in the industrial services sector. After facilitating a compre-hensive end-to-end sales and negotia-tions process, our client – Crown Project Services ('CPS') – has been acquired by Currie & Brown out of Hong Kong & London for an undisclosed amount. Sydney-based CPS specialises in the provision of Independent project management services to Australia's property & infrastructure sectors. Currie & Brown is an international physical assets management and construction consultancy, providing services to both the public and private sectors.
The team at Johnsons were pleased to act as lead advisors to CPS and would like to extend our congratulations to both the Vendor and Purchaser.
Having established and grown the Business over 14 years, CPS's managing director engaged Johnsons to assist with identifying a strategic acquirer to take the Business through its next growth phase. Following a comprehensive research and marketing campaign – targeting both trade and financial buyers – Johnsons generated more than 18 expressions of interest from the market.
Regarding the transaction, David Hughes, who co-founded CPS and acted as the company's managing director and chairman, remarked: "We are pleased to be part of Currie & Brown, as our operations are complementary and our cultures are aligned. For staff and clients, it is 'business as usual', but we now have the advantage of being able to draw on the expertise of an international consultancy to provide clients with a broader range of services and experience in more sectors." For over 50 years Johnsons Corporate has specialised in the provision of business sales and acquisition services for mid-sized, private Australian companies. Our clients achieve great results because Johnsons' approach is specifically designed for the mid-market business sector. Custom research and direct marketing capabilities, combined with expertise in sales and negotiations, create a service unavailable elsewhere in the field of traditional business broking and corporate advisory.