November 2018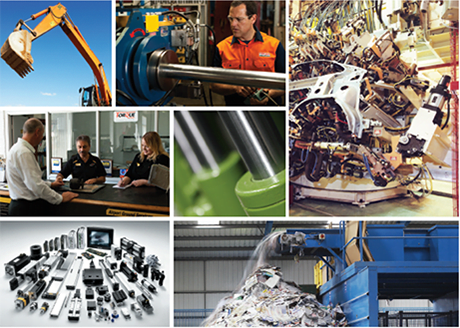 Johnsons is pleased to announce the successful sale of a private, mid-sized Australian business to a related industry buyer. After facilitating a comprehensive end-to-end sales and negotiations process, our client – Torque Industries – has been acquired by ASX-listed Coventry Group Ltd. Operating in South Australia, Torque is a diversified engineering company with sales in excess of $14M, healthy EBIT margins and 35+ staff servicing a broad range of industry sectors. Coventry Group provides industrial solutions to the mining, construction and manufacturing industries with a turnover of approximately $150M.
The team at Johnsons were pleased to act as lead advisors to Torque Industries' directors and would like to extend our congratulations to both the Vendors and the Purchaser.
Torque's shareholders had sought an exit to focus on other business interests and required a new owner to take the Business through its next growth cycle. The Business had previously undertaken a selective sale process via a corporate advisor. Although mild interest was generated, no deal eventuated. This time around they sought a different approach and appointed Johnsons Corporate.
Within 10 weeks of going-to-market Johnsons had undertaken site inspections with 4 interested buyers, secured indicative offers from 2, and completed Offer & Acceptance with Coventry Group Ltd. The due diligence and legals processes were both completed within 9 weeks.
For over 50 years Johnsons Corporate has specialised in the provision of business sales and acquisition services for mid-sized, private Australian companies. Our clients get results because Johnsons' approach is specifically designed for the mid-market business sector. Custom research and direct marketing capabilities, combined with expertise in sales and negotiations, create a service unavailable elsewhere in the field of traditional business broking and corporate advisory.