November 1, 2023

A JOHNSONS CORPORATE DIVESTMENT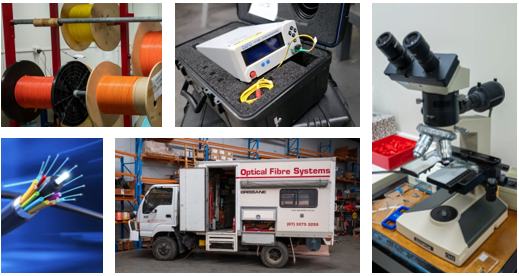 Johnsons is pleased to announce the successful sale of a private, mid-sized Australian business to a related trade buyer. After facilitating a comprehensive, end-to-end sales and negotiations process, our client – Optical Fibre Systems ("OFS") – has been acquired by Madison Group Enterprises for an undisclosed amount. Based in Queensland, OFS is a leading provider of optical fibre solu-tions and services for the electricity and telecommunications sectors. Madison Group Enterprises is comprised of Australian businesses that specialise in the design, development and distribution of leading connectivity products and technologies.
The team at Johnsons were pleased to act as lead advisors Optical Fibre's directors and would like to extend our congratulations to both the Vendor and the Purchaser.
In early 2023, the owners of Optical Fibre engaged Johnsons Corporate to undertake a national divestment campaign on their behalf. After 30+ years of successfully operating the Business they had built from scratch, the directors wanted to setup a formal succession plan by bringing in a new owner.
The sales strategy designed for OFS involved the creation of a custom research database of prospective trade buyers, operating in the same or an adjacent industry sector. After reaching out to the directors of those companies, Johnsons Corporate secured Offer & Acceptance within 8 weeks of going to market and closed the transaction 12 weeks later. On behalf of OFS's owners, director Don Rush commented: "I'm not sure how I can put into words my thanks for what you have done for us… Based on my experience I would always advocate that people use a broker.  I can see now that without professional help you have a very difficult path to tread."