July 1, 2023

A JOHNSONS CORPORATE DIVESTMENT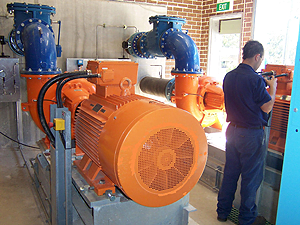 Johnsons is pleased to announce the successful sale of a private, mid-sized Australian business to a related trade buyer. After facilitating a comprehensive, end-to-end sales and negotiations process, our client – Pumpseal Sales Pty ltd – has been acquired by Pump Engineers Pty Ltd for an undisclosed amount. NSW-based Pumpseal is a long-standing, family run wholesale distribution business specialising in the sales and service of industrial pumps, related equipment, and wear parts. From its headquarters in VIC, Pump Engineering too has long operated in the supply and installation of specialised industrial pumping equipment.
The team at Johnsons were pleased to act as lead advisors to the directors of Pumpseal Sales and would like to extend our congratulations to both the vendor and the purchaser.
In 2023, Pumpseal's second-generation directors decided it was time to step back and set in place an exit strategy for their retirement. They engaged Johnsons to undertake a divestment campaign which would present the Business as an ideal bolt-on opportunity for a related trade buyer. Johnsons custom research and direct marketing efforts resulted in three non-binding offers, with the vendors opting to proceed with the one that represented the best commercial and cultural fit. "We felt commercially Pump Engineers were the best fit to take the Business forward and provide continuity for our staff and customers," remarked Pumpseal's director Gary West. For Pump Engineers, the acquisition serves as the basis for its expansion into the NSW market while also extending its portfolio of equipment brands.