June 2020

A JOHNSONS CORPORATE DIVESTMENT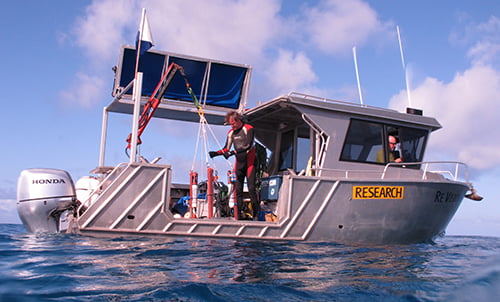 Johnsons is pleased to announce the successful sale of a private, mid-sized Australian business to an international trade buyer. After facilitating a comprehensive, end-to-end sales and negotiations process, our client – Vision Environment – has been acquired by Trinity Consultants Inc. for an undisclosed amount. Based in Northern Queensland, Vision is a boutique environmental consultancy firm that specialises in the evaluation, oversight and conservation of water environments. Texas, USA-head-quartered Trinity is an EHS consulting company with offices across the U.S. and in Canada, the UK, and Asiapac.
The team at Johnsons were pleased to act as lead advisors to Vision Environment's directors and would like to extend our congratulations to both the vendor and purchaser.
In 2019, after 10+ years building the Business, Vision's owners sought to create a succession strategy that would ensure continued future growth for the firm. They appointed Johnsons Corporate to manage an international sales campaign with the objective of finding a strategic acquirer to take the Business to the next level. Within 4 months of going-to-market, Johnsons' proactive approach had secured Offer & Acceptance to acquire the Business.
Commenting on the sales process, Vision director Dr Andersen stated: "Given the specialist nature of our business, and likely suitors, we needed a very strategic and targeted divestment strategy. Our appointed broker, Johnsons Corporate, certainly delivered on this front." Both directors added, "We are thrilled about joining Trinity."