March 2016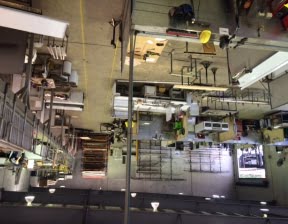 Johnsons is pleased to announce the successful sale of a private, mid-sized Australian business to a financial buyer. After facilitating a comprehensive, end-to-end sales and negotiations process, our client – Bridgeman Stainless Solutions – has been acquired by Direction Fund Limited for an undisclosed amount. Bridgeman is the manufacturer and supplier of a wide variety of customised stainless steel products and solutions for a number of commercial and industrial sectors. DFL is an investment fund that invests in SMEs and listed stocks in order to enhance returns for charitable organisations for the deaf and hearing impaired.
The team at Johnsons were pleased to act as lead advisors to Bridgeman's directors and would like to extend our congratulations to both the vendor and the purchaser.
In 2015, Bridgeman engaged Johnsons as its managing director sought to step back and set in place a succession strategy for his retirement. The directors also believed the Business would benefit from a new owner with the capital and capabilities to take the business to the next level.
Prior to engaging Johnsons Corporate, Bridgeman had dealt with two other advisors over a 2+ year period with no successful outcome. Within 4 months of going-to-market, Johnsons' proactive approach had secured 3 written offers to acquire the Business. Of those, DFL went on to undertake exclusive due diligence and complete the acquisition.
For over 50 years Johnsons Corporate has specialised in the provision of business sales and acquisition services for mid-sized, private Australian companies. Our clients get results because Johnsons' approach is specifically designed for the mid-market business sector, targeting financial and synergistic trade buyers. Custom research and direct marketing capabilities, combined with expertise in sales and negotiations, create a service unavailable elsewhere in the field of traditional business broking and corporate advisory.